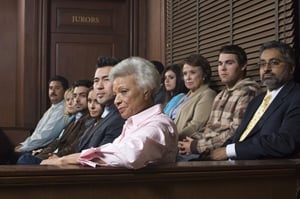 In a landmark work discrimination settlement, the U.S. Census Bureau has agreed to pay $15 million to African American and Latino plaintiffs alleging racial discrimination. The case involved the 2010 denial of nearly 450,000 temporary job applicants due to the implementation of a flawed criminal background checking process.
"Job applicants were routinely denied employment due to criminal backgrounds."
The issue stemmed from the assertion that, during the recession, job applicants were routinely denied employment due to criminal backgrounds flagged by the FBI. Applicants could file an explanation within 30 days, but many did not, resulting of loss of potential employment. Due to the statistically disproportionate nature of African Americans and Latinos being arrested – thus having criminal records, regardless of conviction – versus other racial groups, this was seen as a violation of Title VII of the Civil Rights Act of 1964, prohibiting "employment discrimination based on race, color, religion, sex and national origin."
"This settlement will require the Census Bureau to replace its arbitrary and racially discriminatory use of criminal records and develop a rational job-related method to determine whether an applicant has a criminal history which justifies his or her rejection from these essentially entry level jobs," said plaintiff counsel Adam Klein, head of the class action practice group at Outten & Golden LLP.
Outten & Golden wrote in its summary of the case that the settlement – while significant – would have its greatest impact by compelling the Census Bureau to revise its approach to reporting criminal records. The Bureau will reportedly employ "two experienced industrial organizational psychologists" to help construct a process that will "greatly reduce" the number of qualified job applicants refused employment for criminal records.
The Meyers Law Firm did not provide representation in the aforementioned case.