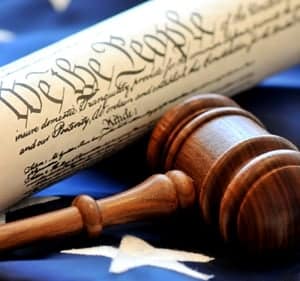 "Buyer beware." These words are often bandied about when someone finds a particularly product or service not up to snuff, usually as an excuse or personal rationale. However, simply because a person chooses to buy a certain product or service shouldn't mean that a business is given license to operate unfairly or abusively.
Consumer Bill of Rights
Consumer rights are clearly defined in a broad variety of legislation and are in place to protect customers from harm by producers and distributors of goods and services. Starting in 1960 with the publishing of President John F. Kennedy's "Consumer Bill of Rights", the concept of certain inalienable rights being granted to consumers began taking shape. These rights, as defined by President Kennedy, included:
The right to protection against the marketing of products hazardous to health and livelihood.
The right to be properly informed and not misled with fraudulent claims.
The right to choose from a variety of products at competitive prices.
The right to have consumer voices heard when the government considers regulation of certain products.
The right to have access to information and education to help make an informed choice
The right to redress if a consumer has been harmed by the marketing of a product or service.
This set into motion a change in the way we approach consumer rights and privileges. Yet even this was not enough to protect all consumers. While the Bill of Rights clearly dictates a conceptual approach to consumer safety, it doesn't specifically spell out the ways that consumers should be protected.
"Consumer rights protect customers from harm by companies."
Modern examples
With increasing power afforded to larger companies and many people lacking the funds to go toe-to-toe with a larger corporation, it can be difficult to know exactly what you are supposed to be protected from. Luckily, through a combination of legislation, consumer watchdog groups like the Federal Trade Commission and consumer law attorneys like those at The Meyers Law Firm, you can fight back against:
False, misleading and deceptive sales and advertising claims.
Fraudulent for-profit school admission and advertising practices.
Relentless unfair and/or harassing debt collection practices.
Unsolicited, non-consensual telemarketing "robo calls" or text messages.
Violations of a "Do Not Call" request by telemarketers.
Overcharges by financial institutions and other types of businesses.
Mortgage and loan servicing fraud.
Vehicle sales fraud including odometer fraud, faulty repairs of vehicles and misrepresentation of vehicle condition.
While organizations like the FTC can levy fines against businesses found to be engaging in unfair or duplicitous practices, a consumer's first line of defense and path to justice is employing a qualified consumer right lawyer. The free consultation lawyers at The Meyers Law Firm would be happy to take the time and review your claims if you feel you have been treated unfairly by a commercial enterprise. Contact us today to get started.