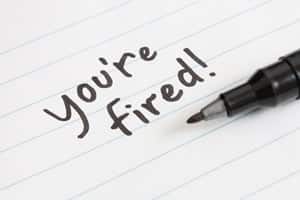 Twenty-nine former employees of General Mills have filed a suit against their old employer, alleging age-based discrimination led to their firing. General Mills, as part of their "Project Catalyst" restructuring, engaged in a cull of their workforce that led to dozens of layoffs. According to evidence admitted in the case, during the restructuring, workers over the age of 40 were more than three times as likely to be terminated than their younger counterparts — which, statistically, would leave only a 0.00000000000000022 chance of the correlation being unrelated.
"Workers over the age of 40 are more likely to be terminated than their younger counterparts."
"They were not terminated on the basis of performance, but they were told that their positions had been eliminated," said Stephen Snyder, attorney for the plaintiffs to KARE 11 News. "Many of them, however, had been asked to train their replacements before they were terminated. Others noticed that their positions were posted as open after their termination or that persons were hired to fill their position or transferred in to fill their position after they had been let go."
The employees ranged from 42 to 63, with many having decades-long tenure with the company. This is the second time the company has found itself accused of age-discrimination, with a February 2015 lawsuit filed against them by 14 former employees that found themselves terminated as part of a 2012 restructuring initiative, Project Refuel.
General Mills denies that the layoffs were motivated by age, claiming all decisions were based on maintaining top talent.
"We are aware of the lawsuit and these claims," General Mills said in a statement released in conjunction with the suit. "The company stands by its employment decisions and sees no merit to these claims."
The Meyers Law Firm did not provide representation in the aforementioned case.