Call us today if you have been discriminated against, harassed or wrongfully terminated at work.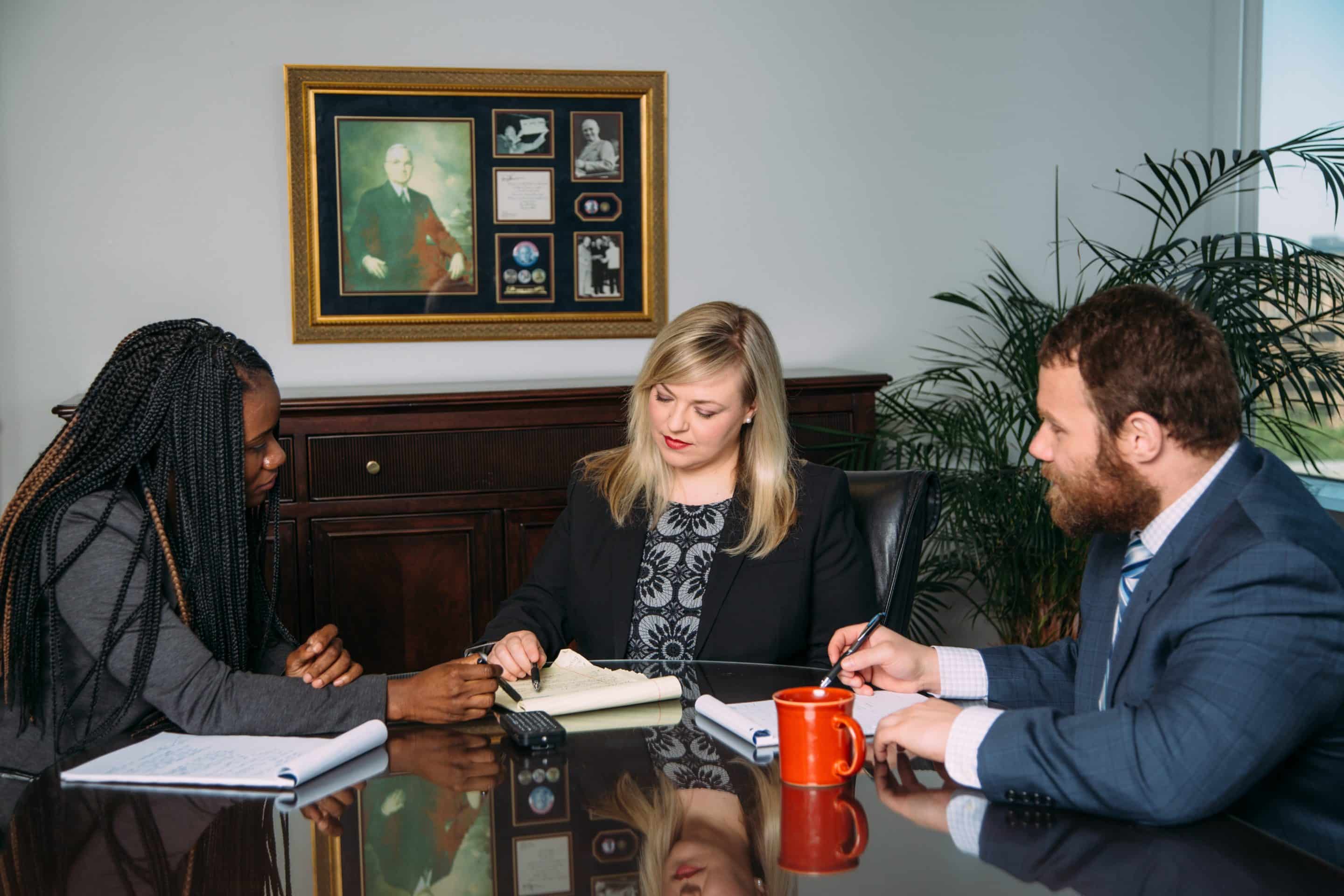 Have you been treated unfairly by an employer? Need a Kansas City wrongful termination attorney? Hold them accountable with help from the Missouri and Kansas employee rights lawyers at The Meyers Law Firm.
Businesses or organizations that hire or contract individuals to work for them retain a measure of control over the workplace responsibilities of these employees. At the same time, the law provides a number of employee rights that ensure fair dealing between the employer and employee, protecting the worker's ability to earn wages, enjoy certain benefits and resist harassment, discrimination (regardless of the cause of discrimination) or unfair practices.
At times, workers might feel as though their employers have overstepped their bounds in any of these areas, and labor laws give these individuals the right to seek legal recourse if workers feel they have been wronged in any way. A notable example would be the Wal-Mart wrongful termination case from 2015. However, when considering legal action against a business, organization or institution, employees need to arm themselves with the right counsel, whether they seek wrongful termination lawyers or employee discrimination lawyers.
Individuals looking for an experienced employment attorney in Kansas City can turn to the Missouri and Kansas employee rights lawyers at Meyers Law Firm. For years, the law firm's team of knowledgeable employment attorneys have helped clients in and around Kansas City fight against workplace discrimination, harassment and wrongful termination, and find the justice they deserved.
The Workplace Rights of Traditionally Employed Workers
Workers who are employed as part- or full-time employees are afforded the most protections under labor laws. However, there are certain distinctions that are important to understand if a worker wishes to take legal action against an employer who they feel has violated these rights.
For example, most states enact an "at-will" employment policy for the private sector, which means that both workers and employers can terminate the working relationship at any time for nearly any reason. An experienced wrongful termination lawyer in Kansas City can help clients wade through the details to determine if a client's case has legal merit.
Other legal issues may also appear in the course of a working relationship. Sexual, racial or otherwise intentional harassment is strictly governed by United States labor laws, for instance. Employees are similarly protected if they feel their rights have been violated with respect to other facets of the workplace relationship:
Benefits
Employer retaliation to worker behavior
Health
Hiring
Hours
Leave
Privacy
Unions
Wages
Whistleblowing
Employee Rights for Alternatively Employed Workers
Some employee rights are, for the most part, universally enjoyed by workers of all types and classification. Others are reserved only for specific kinds of workers.
Independent contractors, for example, are classified differently than part- or full-time employees, and therefore are often not privy to the same wages, benefits and workplace rights as their counterparts. Despite these perceived disadvantages, independent contractors enjoy more workplace freedom and, being technically self-employed, can manage their time and responsibilities as they see fit.
On the other hand, temporary or leased workers are often legally regarded in the same fashion as full-time employees, despite the interim nature of their relationship to the company.
There are several other employment classifications, including:
Day Laborers
Military Reservists
Experienced wrongful termination lawyers or employment attorneys in Kansas City can help these workers understand their relationships with their employers, lay out the differences between each classification and evaluate the potential challenges and advantages when these workers seek a lawsuit. Contact the knowledgeable employee rights lawyers at Meyers Law Firm for immediate help.
How an Employee Rights Lawyer at The Meyers Law Firm Can Help
Given the varied and nuanced nature of labor law, it is critical that wronged employees connect with a trusted employment attorney in Kansas City before committing to legal action.
By contacting the professionals at The Meyers Law Firm, clients will speak to a courteous in-house staff member who is prepared to assess their case. Meyers' team of experienced employment attorneys can provide advice and legal counsel that can help clients make sense of their situation and prepare a case. This counsel comes at no cost to the client, and payment will only be made if clients receive financial compensation as the result of a successful lawsuit.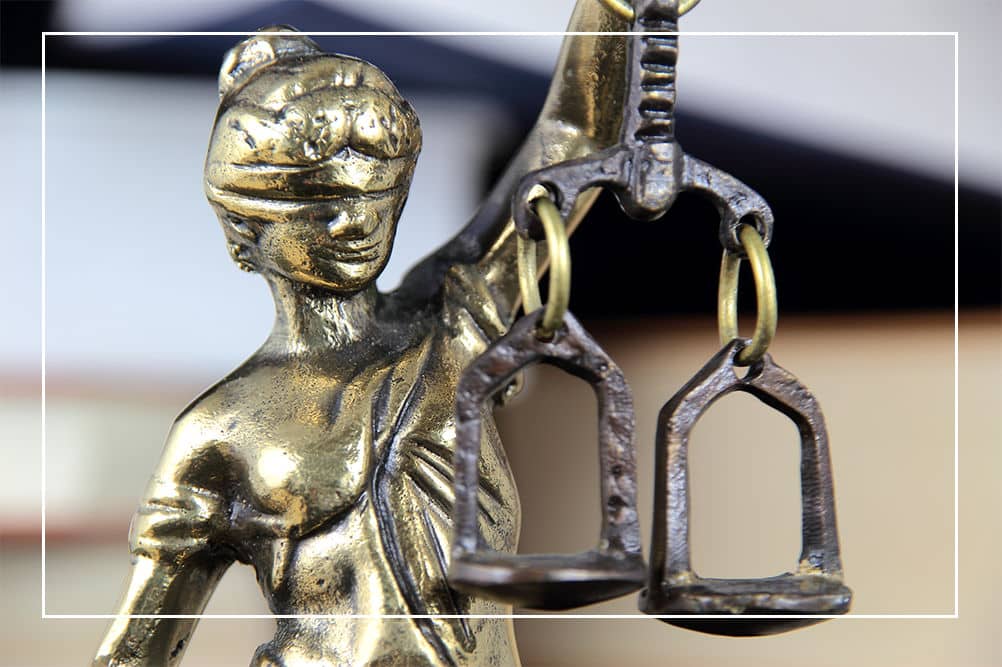 PAST EMPLOYEE RIGHTS CASE SUCCESSES
Our employment attorneys and wrongful termination lawyers have experienced numerous successes in past disputes. Here are just a few examples of cases in which our Missouri and Kansas employee rights attorneys helped to achieve favorable results:
Age Discrimination Case: Approximately 1,700 employees were laid off from a major corporation because of age bias.
Our Law Firm's Results: We obtained a court-approved settlement of $57 million for our clients.
Age Discrimination Case: A 57-year-old industrial printing press operator was fired for allegedly violating a safety procedure. The Meyers Law Firm attorneys proved at trial that the company applied a different disciplinary standard to older employees than it did to younger employees.
Our Law Firm's Results: We obtained a judgment in favor of our client for over $1.17 million.
Age Discrimination Case: A 63 year-old school psychological examiner lost her job after her position was "eliminated" and replaced with a position with a different job title but the same responsibilities. The Meyers Law Firm employment attorneys proved that the interviewers gave older applicants worse scores on interview questions, when their answers were better than answers given by younger applicants.
Our Law Firm's Results: We obtained a judgment in favor of our client for over $896,000. The court also mandated that the school district give our client her job back.
Gender Discrimination and Retaliation Case: A female railroad worker was treated differently than her male colleagues and then was retaliated against when she complained about it.
Our Law Firm's Results: We obtained a judgment in favor of our client for $2,065,324.70.
Race and Sex Discrimination: The Meyers Law Firm represented two employees of a staffing agency that honored the discriminatory preferences of its clients. When one of the employees made a complaint about the discriminatory hiring practices, she was ultimately fired. Another female employee answered an ad for a railroad position, but the staffing agency never forwarded her application materials to the railroad because she was female.
Our Law Firm's Results: We obtained over $622,000 from the jury and the court.
Race and National Origin Discrimination: Our client, a Hispanic man, was a restaurant manager who was fired after the company allegedly found discrepancies in the restaurant's inventory reports and claimed it was due to his race. Our attorneys proved at trial that the company failed to follow its own disciplinary policies and treated our client differently than non-Hispanic managers.
Our Law Firm's Results: We obtained a judgment in favor of our client for $741,089.78,
Race Discrimination Case: Our African-American client was terminated after being falsely accused of violating company policies, even though Caucasian employees who violated similar policies were not.
Our Law Firm's Results: We obtained a judgment in favor of our client for $275,294.63.
A choice of a lawyer is an important decision and should not be based solely on advertisements. Past results afford no guarantee of future results and every case is different and must be judged on its own merits. Our employee rights lawyers can help determine the chances of your case.
Contact us today for a free consultation