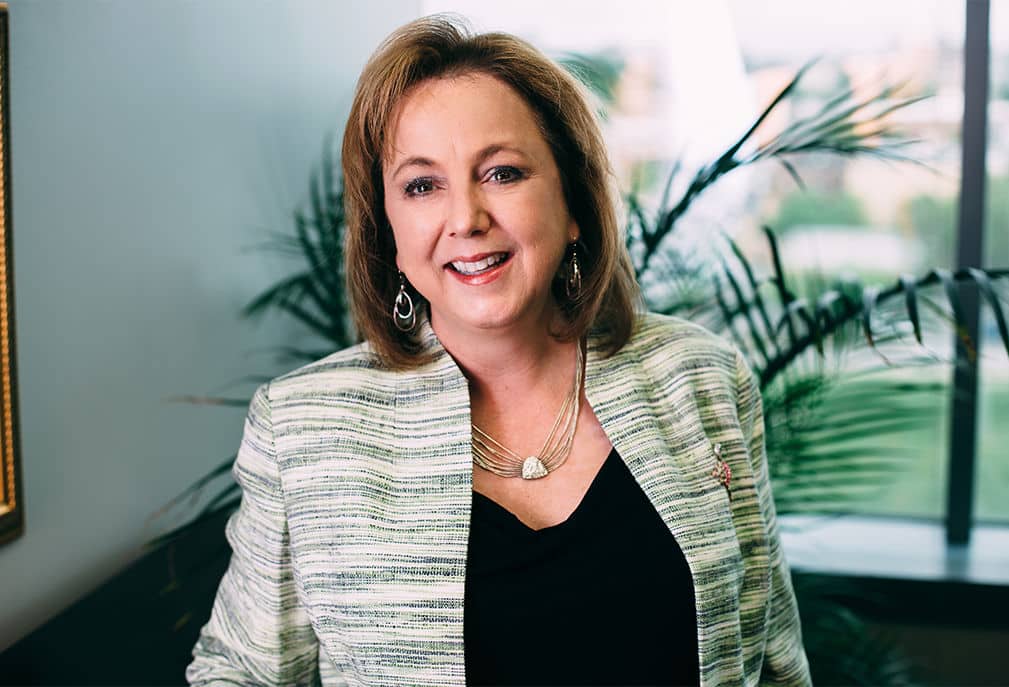 Veronica Caine has been with The Meyers Law Firm since 1996 and has been working in the legal field since 1990. She was employed at The Popham Law Firm as well as two firms specializing in insurance defense where she worked on medical negligence, personal injury and products liability cases.
Veronica received her Bachelor of Music degree in vocal music performance from Kansas State University in Manhattan, Kansas. Shortly after coming to Kansas City, she enrolled at Penn Valley Community College and received her paralegal certificate. In May 2000 she sat for a comprehensive, two-day exam and received her Certified Legal Assistant designation from the National Association of Legal Assistants.
Veronica is a member of the Kansas City Paralegal Association, where she has served on the board for over four years. She is a member of National Association of Legal Assistants, Association for Women Lawyers, National Employment Lawyers Association, and the Kansas City Bar Association. She is also on the Johnson County Community College Legal Studies Department Advisory Committee
At trial, Veronica assists the firm's lawyers with jury selection, coordinating witness appearances, organizing and tracking exhibits and preparing video testimony. In the office, Veronica assists with virtually all aspects of case preparation and scheduling, including client communications, case investigation, document research and assembling discovery responses.
Contact Info:
vcaine@meyerslaw.com
(816) 994-3240
Contact us today for a free consultation