As a consumer, you have rights! Call today for help!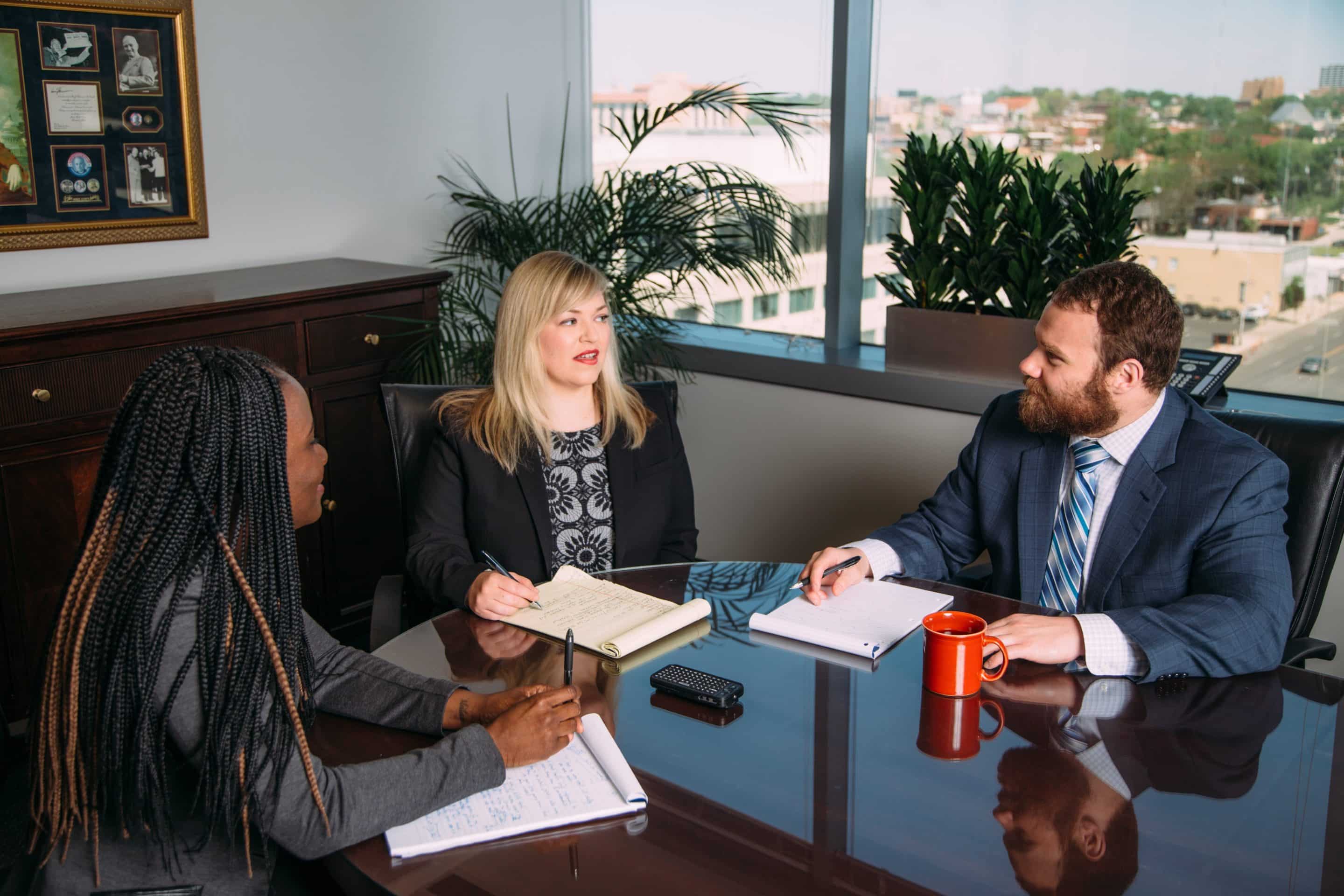 If you believe that a company has violated your rights as a consumer, you can take legal action. The consumer protection lawyers at The Meyers Law Firm, LC can help!
The consumer law attorneys at The Meyers Law Firm are proud to represent those in Kansas City who have been treated unfairly by businesses and wish to seek justice. Whether you were misled by a for-profit trade school, have been harassed by debt collectors, have received unsolicited phone calls from telemarketers, or were charged a fraudulent fee by a business, our consumer law experts can help.
Our Attorneys Work on a Wide Variety of Consumer Law Cases in Kansas City, Including:
False, misleading, and deceptive sales and advertising practices
Fraudulent admissions practices by for-profit schools
Unfair and/or harassing debt collection practices
Unsolicited, non-consensual telemarketing "robo calls" or text messages
"Do Not Call" telemarketing violations
Fee overcharges by mortgage companies, financial institutions, and other types of businesses
Mortgage and loan servicing fraud
Vehicle sales fraud including odometer fraud, faulty repairs of vehicles, and misrepresentation of vehicle condition
If any of these situations applies to you, get in touch with a Kansas City consumer protection lawyer at The Meyers Law Firm.
You Need to Protect Yourself and Your Family
It's true; the odds are stacked against you. By yourself, there is little hope that a company will take your concerns seriously, let alone change the way it does business. If you feel powerless to take on a big company, the consumer protection lawyers at The Meyers Law Firm can help.
Our consumer law experts have been representing consumers in Kansas City since 1991 and as consumer protection lawyers, we can hold these big companies accountable. Our consumer law attorneys believe that one person's voice can make a meaningful difference. We offer free consultations to consumers who need their voice heard and when going into the courtroom is in your best interest, we stand willing and ready to take the fight all the way to get the results you deserve.
Contact the Consumer Law Attorneys at The Meyers Law Firm to Hold These Companies Accountable
If you've been pushed around by a company and need help getting heard, our consumer law attorneys can help. Often times, companies act as if the concerns of one person are too insignificant to be bothered with. When those concerns are brought to the courtroom, however, the company must answer for its violations of consumer rights laws. In this way, the courtroom is a great equalizer and allows you to hold big companies accountable for their actions, regardless of the companies' size or wealth.
Our consumer rights attorneys' trial experience ensures you have a high-performing team on your side. If the odds seem stacked against you, put a consumer law lawyer in your corner and take a stand. You can be the one who stops this from happening to other innocent people. Contact us today for a free consultation*.
*Does not apply for review of severance packages or employment agreements.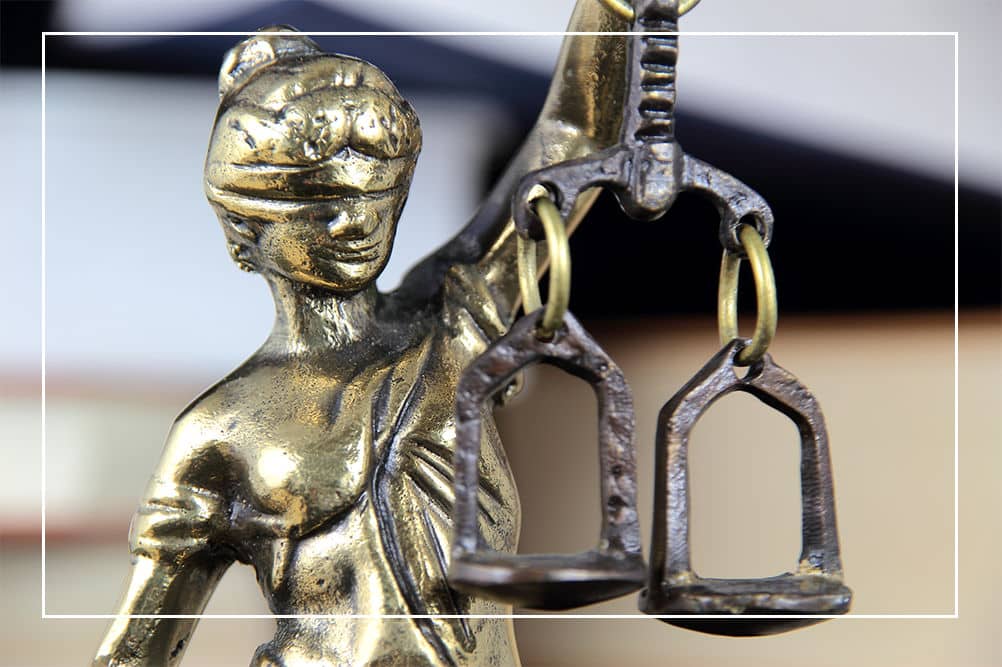 TYPES OF CONSUMER RIGHTS CASES
Unfortunately, there are countless ways that businesses have taken unfair advantage of consumers and violated consumer rights laws. Here are some examples of cases in which our consumer law experts and consumer protection lawyers were involved:
Fraud in the For-Profit School Industry: The Meyers Law Firm lawyers represented a student who was deceived and misled about the benefits of attending a for-profit college.
Case Outcome: A jury awarded $27,676 in actual damages and $13 million in punitive damages. The student said, "for a long time, I was just devastated and depressed. The diploma I got was worthless. The truth finally came out. Not just for me, but for everyone like me who was fooled… I feel like in doing this, maybe others will have the courage to do the same. Maybe they'll see that they have a recourse."
Insurance Company Refuses to Pay What It Promised: The Meyers Law firm attorneys brought a class action lawsuit on behalf of consumers who were overcharged insurance premiums. These consumers were allowed to elect how much coverage they wanted for their vehicles. The insurance company calculated and collected premiums based on the amount elected, but if the vehicle was totaled, the insurance company would only pay the value of the vehicle, even if the amount of elected coverage was greater.
Case Outcome: A $2.6 million settlement on behalf of over 600 class members.
Underpayment of Health Insurance Claims: Numerous individuals were denied full payment of health insurance claims submitted to an insurance company.
Case Outcome: The Meyers Law Firm's consumer rights attorneys obtained a recovery of approximately $5 million.
Car Dealer Refusal to Deliver Title: A consumer bought a car from a dealership that failed to deliver the title to the car at the time of the sale. As a result, the consumer could not get the car registered and was forced to make monthly payments on a car she couldn't legally drive.
Case Outcome: Consumer rights attorneys took the case to trial and a jury assessed $11,007.81 in actual damages and $1,187,505 in punitive damages.*
False and Misleading Advertisements: An elderly couple saw a car dealership commercial on TV promoting a "payment-for-life" membership plan, under which car buyers could purchase a used vehicle at a low monthly payment and switch out the vehicle for a different vehicle every year for the rest of their lives without the payment going up. The elderly couple signed up for the plan and bought a used SUV. But when they came back to the dealership to switch out the SUV for a different used vehicle, the dealership refused to honor its advertised program.
Case Outcome: Consumer rights attorneys took the case to court where a jury awarded the couple $80,500 in actual damages and $1.25 million in punitive damages.*
Debt Collectors Who Stop At Nothing: A Hispanic woman with a common last name was sued by a debt collector for a credit card debt incurred by someone else with the same name. The woman showed up in court, distraught and crying, and told the company that they had the wrong person. She provided details about where she lived and identification to show she was not the person who owed the debt. But the debt collector refused to drop the suit and insisted that she pay, so the woman found a consumer rights attorney and made a counter-claim for malicious prosecution and violations of the Fair Debt Collections Practices Act.
Case Outcome:The jury awarded the woman $501,000 in actual damages and was so outraged by the company's intimidating and malicious debt collection practices that it assessed more than $82 million in punitive damages.*
Improper and Excessive Fees: A major financial company charged millions for "account management fees" on customer financial accounts that were frozen.
Case Outcome: The company was forced to pay back its customers $4.5 million for the improper management fees charged on the inactive accounts.*
*The Meyers Law Firm did not provide representation in this case.
A choice of a lawyer is an important decision and should not be based solely on advertisements. Past results afford no guarantee of future results and every case is different and must be judged on its own merits.
Contact us today for a free consultation